Shock Wave: Innovation for pain relief and office syndrome 
Daily pain at the same spot significantly ruins your health and life quality. Aside from medications, shock wave is a good alternative to treat chronic pain, office syndrome, and other health issues. Let learn more about benefits from shock wave.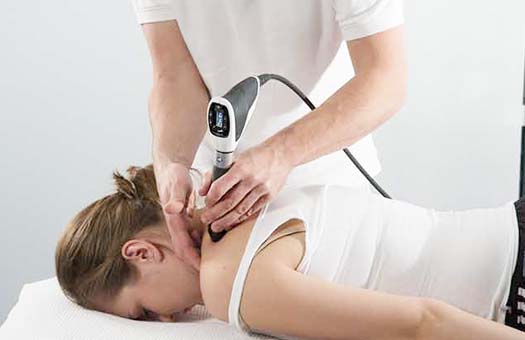 What is shock wave therapy?
Shock wave therapy is physical therapy which uses energy from shock wave to treat chronic pain or inflammation. Shock wave is similar to sound wave used for kidney stone dissolution, except it emits less energy. Shock wave therapy is an important and efficient medical solution used with other treatments to cure chronic pain or inflammation.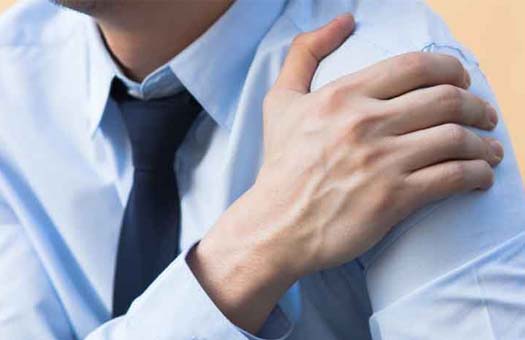 Benefits from shock wave
Shock wave therapy means the medical use of shock wave to stimulate new tissue generation to repair the bones, ligaments and joints. The treatment heals chronic injury of tissues, suppresses pain and allows better movement. The wave penetrates to deep muscles which cannot be reached by hand pressure (conventional physical therapy) and other devices such as ultrasound. If the pain is not severe, the results are noticeable right after the treatment.
The physician determines the sessions and frequency of treatment. When compared with other methods of physical therapy, shock wave therapy requires fewer weekly sessions (1-2 sessions/week) and produces quick results. As it is a radiation device, the waves are safe and efficient.
Symptoms which can be treated by shock wave therapy
Chronic neck pain or shoulder pain

Office syndrome

Heel pain or plantar fasciitis

Tennis elbow

Degenerative kidneys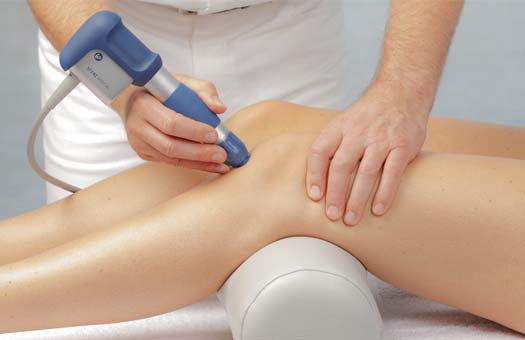 Cautions
Shock wave therapy should not be used with children, pregnant women, patients with implantable cardioverter defibrillator (ICD), tissue infection, aneurysm or neuritis.