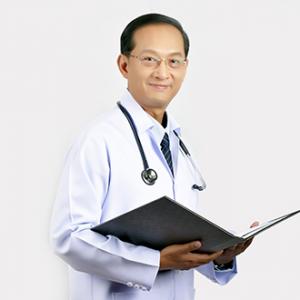 An experienced physician in integrative and anti-aging medicine
Dr.Jane Tiemrat    

Doctor of Medicine from Khon Kaen University
Education & Training    

Chelation Therapy 12-14 September 2012
A4M Thailand Congress on Anti-Aging Aesthetic Medicine in Bangkok,Thailand September 7-9 ,2012
Bangkok International Cell Therapy Forum1-3 December 2014
Move Ahead for All ASEAN 2016 in Anti-Aging ,Regenerative &Aesthetic Medicine February 20-
21,2016
Regenerative Medicine: New Approach in Hormonal Treatment July7-8,2016
Anti-Aging Sport and Wellness Medicine July-August (Wed)2016
Bach Flower Remedies 24-25 September2016
Ultrasonic Assisted Lipolysis 18-20 April,2017
Everyone wants good health. Nowadays, many people are becoming more aware of how important preventive healthcare is and have taken steps by seeking the right advice early. Dr. Jane believes that with proper guidance and proven health management plans, good health is certainly achievable.
Dr. Jane Tiemrat is an experienced physician in Integrative and Anti-aging Medicine with the Absolute Health Regenerative Clinic.
He believes that it is very important for a physician to be dedicated in order to be able to coach, cure and create sustainably good health for the patients.
Open your mind and learn new things
Dr. Jane Tiemrat, started his career as an integrative physician because he opened up his heart and mind to one of the key treatments in Integrative Medicine, known as Chelation Therapy. He then began to learn and recognize the wide range of benefits Chelation presents. In addition, he also possesses a background in different individual treatment and specialized knowledge in fields such as Cell Therapy, Regenerative Medicine which includes the new approach in Hormonal Treatment, Anti-Aging Sport, Wellness Medicine, Bach Flower Remedies, and Anti-Aging Aesthetic Medicine.
Integrative Medicine
Many people see Integrative Medicine in many different ways. Since Dr. Jane stepped into the field of Integrative Medicine, his focus was to have a more in-depth knowledge of what it is and how it can synergize with his fields of expertise which are Anesthetists and Anti-aging Medicine. He realized that every treatment is scientifically driven and with many proven results. After many years of working in this field, Dr. Jane can ensure patients that every treatment is based on a scientific principle that is supported by facts and medical rationality. Dr. Jane is a physician who is fascinated with learning to improve the potential of treatments for the best treatment outcome for his patients.
"Recovery" is the ultimate goal
In every treatment, Dr. Jane's aim is to ensure that his patients recover. Through his Integrative Medicine treatment guidelines and root cause analysis techniques, he has many treatment success stories. He always makes time to understand and properly examine the root cause of a patient's health problem. By doing so, he is able to treat the problem at its roots which ultimately is his goal.
Building understanding and trust in patients
The best treatment does not occur only from prescribed vitamins, medicaments, or medical procedures. Dr. Jane believes that patients would also need to play their part throughout their healing journey. The physician is just a coach who provides the appropriate guidelines for patients to act upon.
Therefore, understanding and trust must be built between the patients and physicians for an optimal treatment result. Taking care of good health begins with the patient's lifestyle. For example, doing what is right and enjoyable, such as having a favorite exercise or eating healthy food, are keys to a sustainably healthy lifestyle.
Treatment Strategy
As mentioned earlier, Dr. Jane has an extensive background and diversifies his patient treatment and management techniques:
From being a physician who mainly used conventional medication to an innovative medical expert in the field of Integrative Medicine, Dr. Jane strongly believes in the integrative treatment pathways. Through his experience, he realized and understands that general or conventional medical treatments only focus on fixing the symptoms and not the actual root cause.
According to Dr. Jane, "we have seen many advancements in medical development with different new treatments. However, why haven't we seen a decrease in patients in the hospital? In contrast, they have increased. Is there something wrong? These days, most diseases such as diabetes, high blood pressure, or cancer are not caused by infections. On the contrary, they are caused by consuming many things into the body, such as toxins, chemicals, or germs. Therefore, finding the root cause can bring far greater long-term benefits."
In addition, his goal of helping everyone achieve good health pushes him to strive and focus on achieving higher patient care quality and effective treatments.
More than just a physician
Dr. Jane emphasizes on creating a friendly treatment environment and the importance of treating all patients like family. His passion and empathy towards all his patients go beyond his sincere and genuine advice. He emphasizes patient education and an in-depth understanding of the disease in order to help patients understand what they are actually up against. Having the knowledge in turn encourages those at risk to take preventive health measures for a better quality of life.
...........................................
Turn Back