Awards
Awards and achievements
Absolute Health Group was awarded by the European Medical Association, Belgium for "Best Medical Practice 2017" based on excellent medical services and treatment reliability.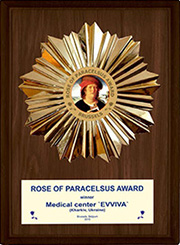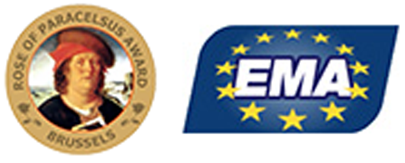 Attained ISO9001:2015 certification for quality management based on strict management principles, policies and organizational objectives.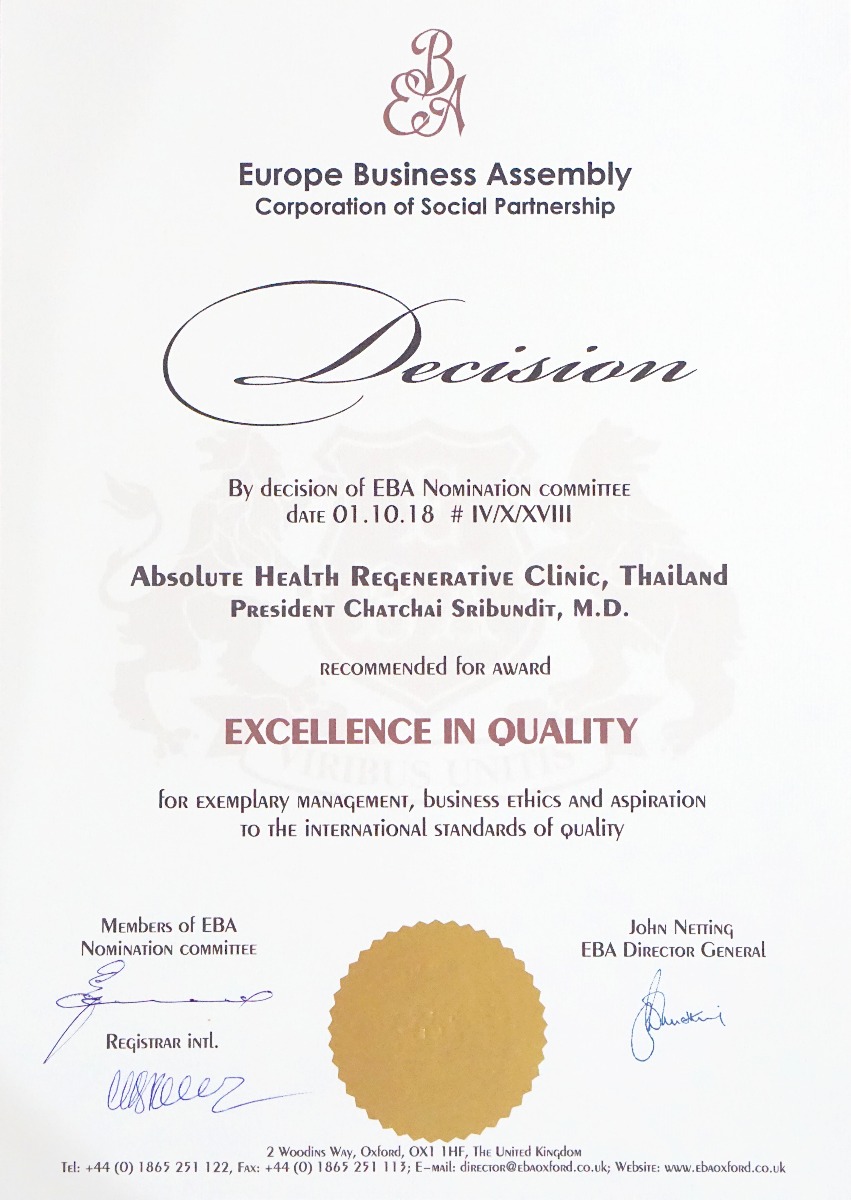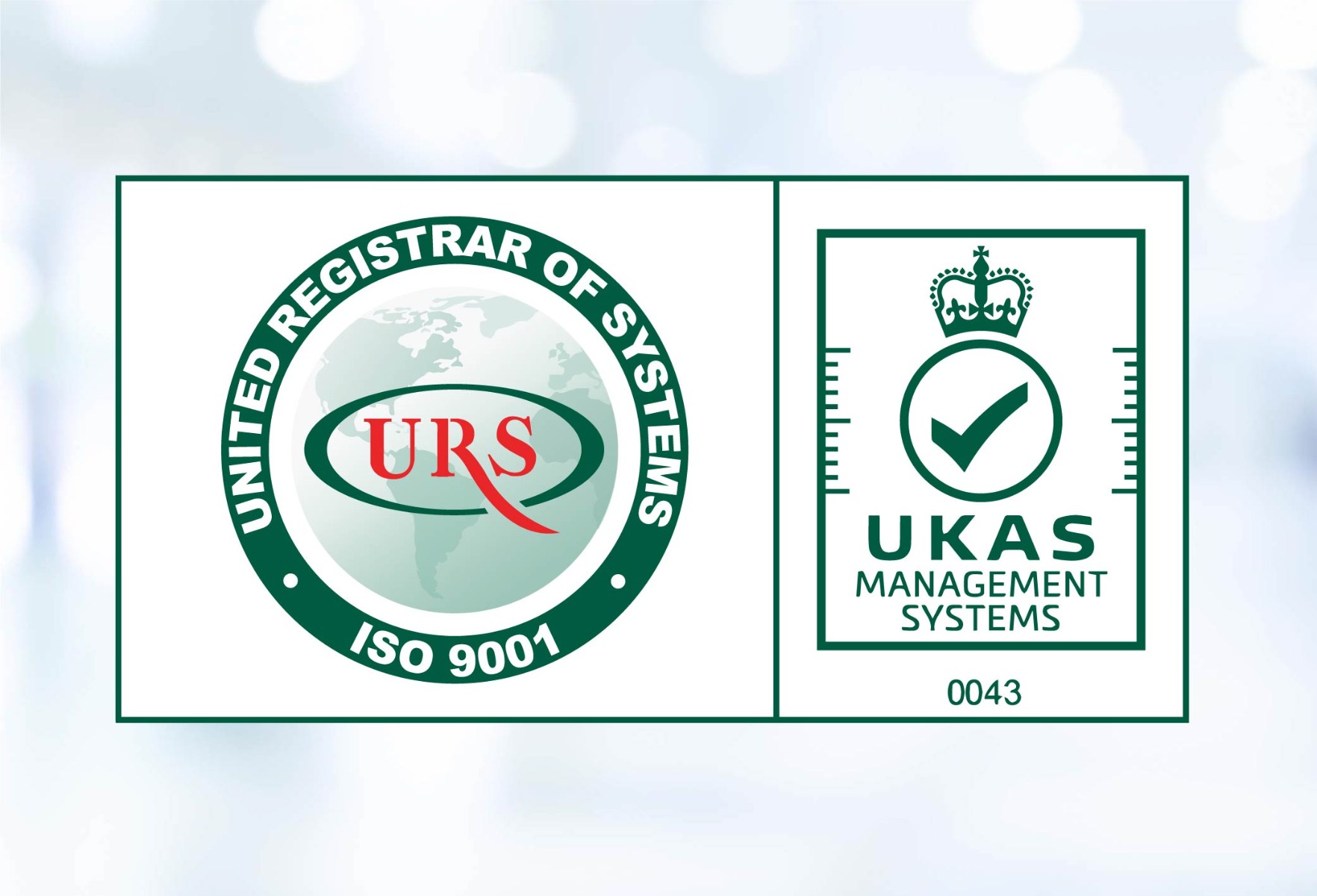 Awarded by European Business Assembly Corporation of Social Partnership for "Excellence in Quality" for being an industry leader in administrative excellence, business ethics and commitment towards quality treatments.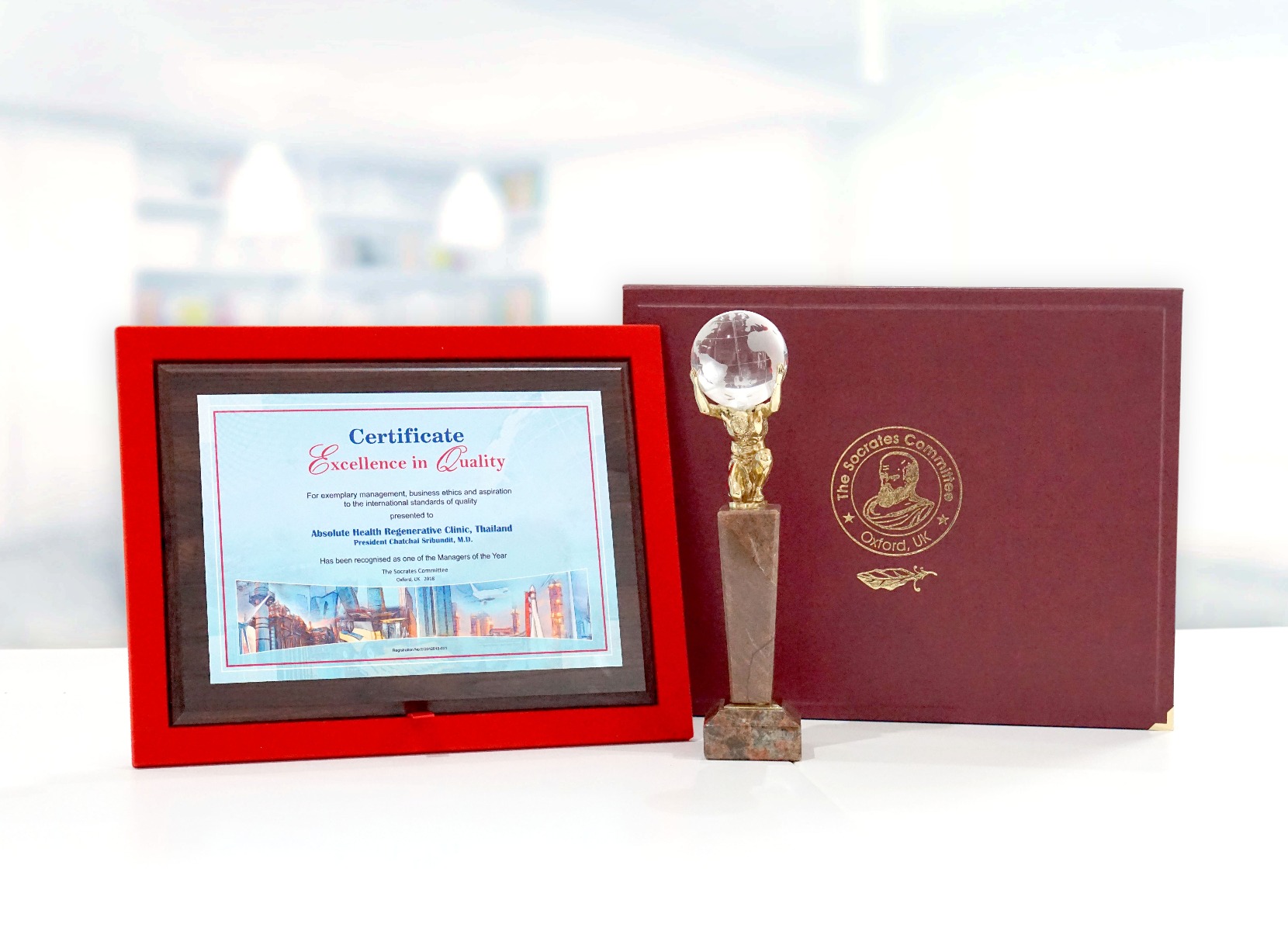 Dr. Chatchai Sribundit , CEO of Absolute Health Regenerative Clinic has granted for TOP CEO Awards 2017 in  Executive Development Program of the Year

We at Absolute Health take great pride in our achievements and always committed to delivering the best treatment to our valued clients.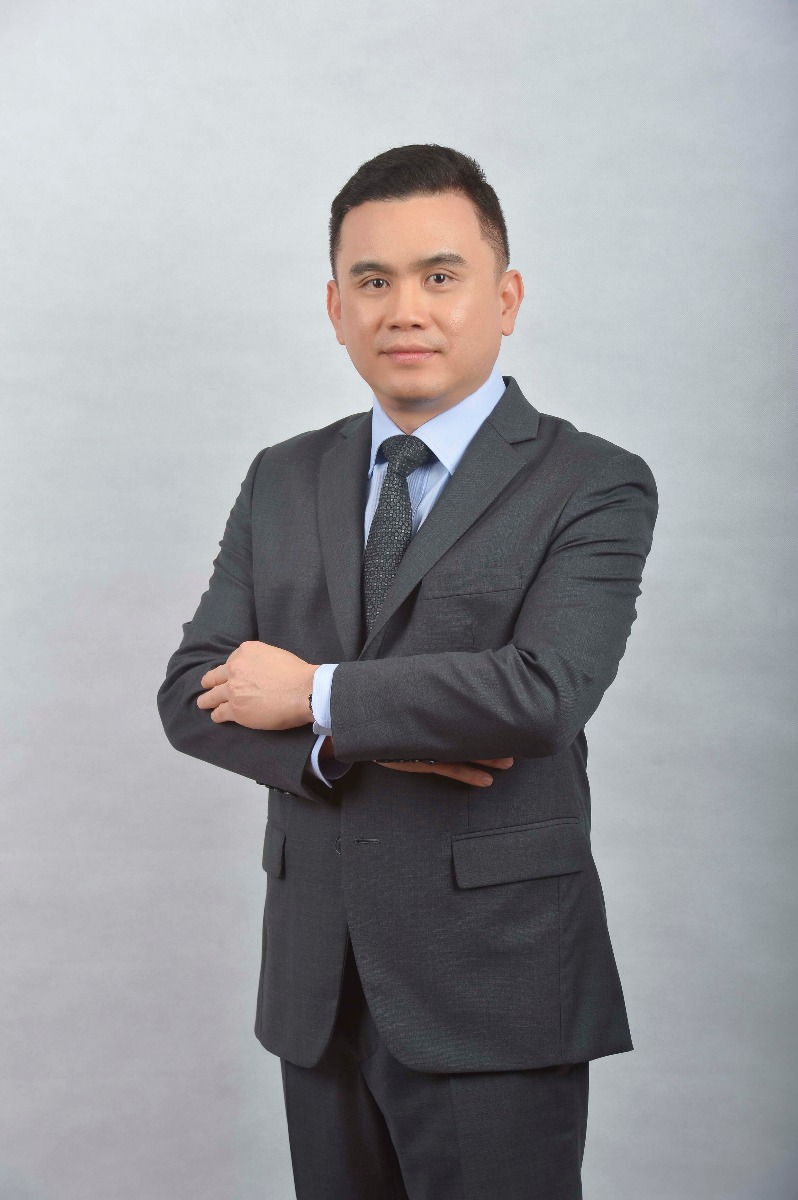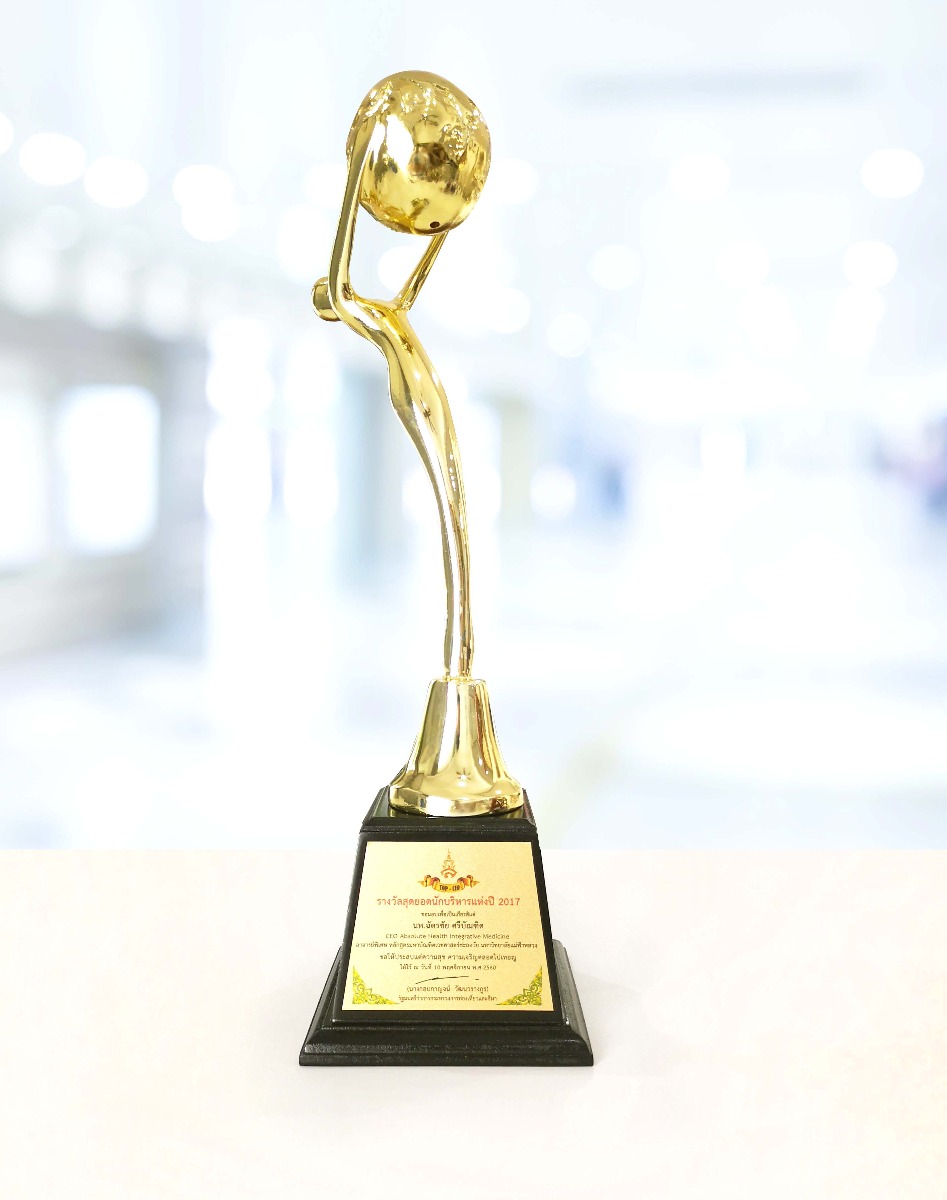 Dr Chatchai Sribundit, CEO and Founder of Absolute Health Group, was selected by the Foundation of Science and Technology Council of Thailand (FSTT) as the 'Quality Person of The Year 2019' at the award ceremony of "Quality Business People of 2019 in Medical Sector" held on 18 October 2019 at the Conference Room of the Chulabhorn Institute. 
The award was attributable to the outstanding operating results alongside benefits to society and the common good, while being a praiseworthy model of success in business operations. The award-winners were selected by a qualified committee and presented awards to 108 people from 20 business sectors, and this award was a great success and honour of Absolute Health Group.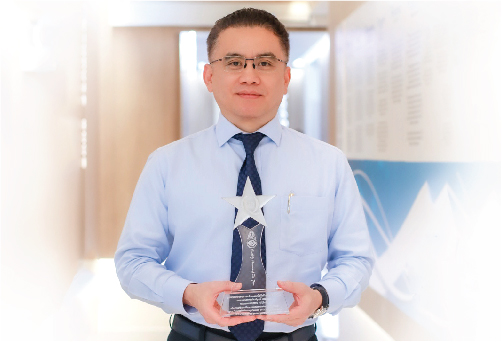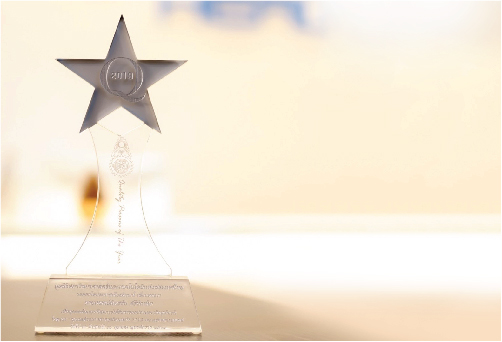 Absolute Health Regenerative Clinic & Dr. Chatchai Sribundit has received the award from AsiaOne Magazine and United Research Services Media Consulting at the award ceremony of Thailand's Fastest Growing Brands & Leaders 2019-2020