Absolute Health, where your journey to total wellbeing starts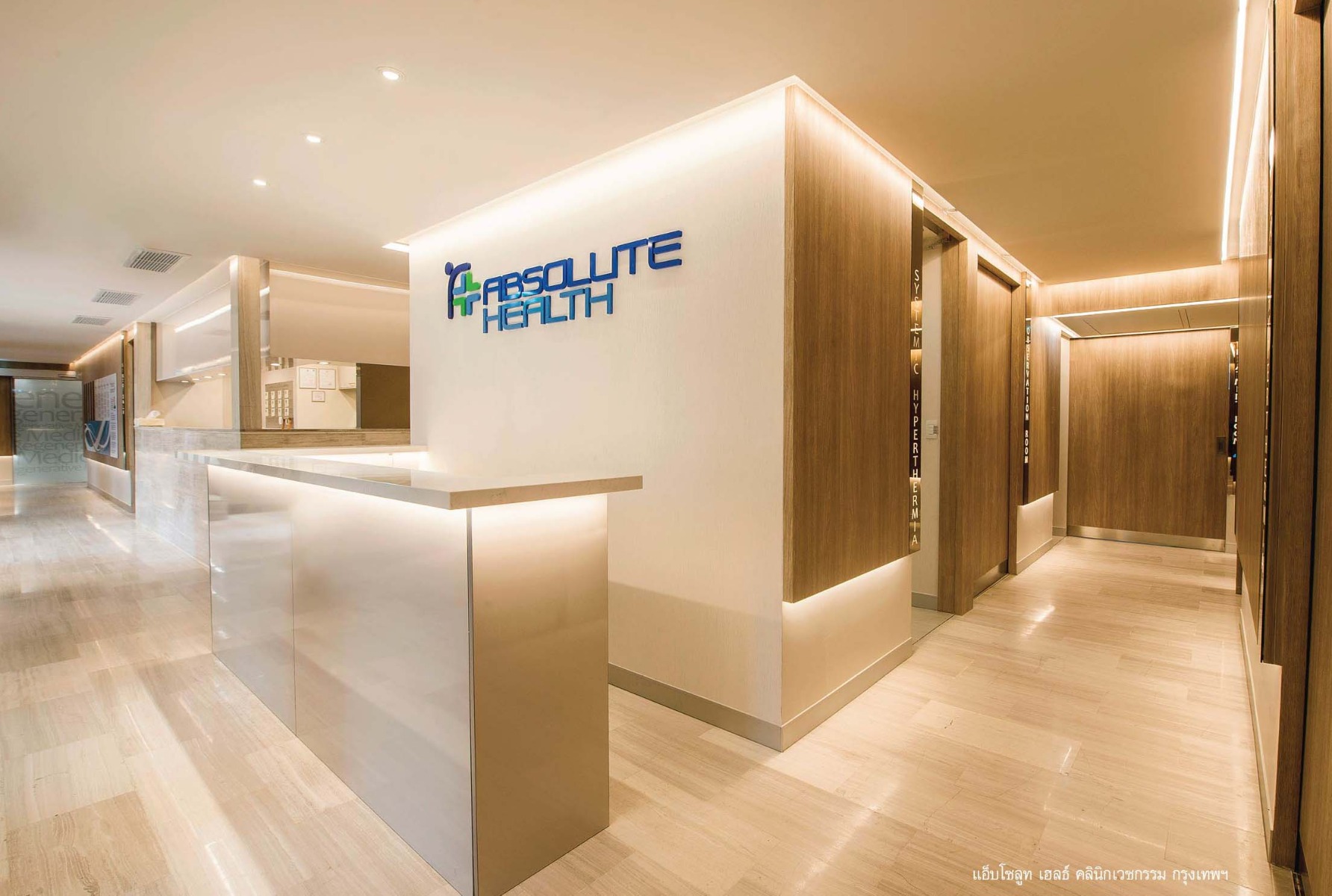 Our client centred environment
At Absolute Health Group, we provide our clients with fully comprehensive treatment centres. We have specifically designed our layout and ambiance to cater to clients' emotion, comfort and privacy needs. We want our clients to be able to feel relaxed and in a tranquil state of mind during their visit. 
Dr Chatchai Sribundit has always emphasized the importance mind and emotional wellness which plays an integral part of Absolute Health Group's treatment concept. We strongly believe that apart from early detection and effective treatment protocols, half of the battle against many diseases can be won with a strong mindset and emotional support. Therefore in cases where a client is being accompanied by their loved ones, we can make arrangements for a connecting private treatment and waiting area. 
Apart from our layout, we have taken into strict consideration factors like optimal airflow and temperature setting, mood and tone lighting, ergonomic furniture all the way to having quality environmentally safe cutlery and utensils.
Technology and equipment
The team at Absolute Health Group are highly committed to innovation, medical excellence and pro-active education. Our Founder Dr Chatchai uses his wealth of in-depth research, practical knowledge and skilled experience in the fields of Integrative and Anti-aging medicine to work on the best curative path for all his clients. He takes it upon himself to hand pick the most effective equipment that brings optimum treatment results. All equipment is subjected to stringent tests and given assurance for the highest safety standards for clinical use.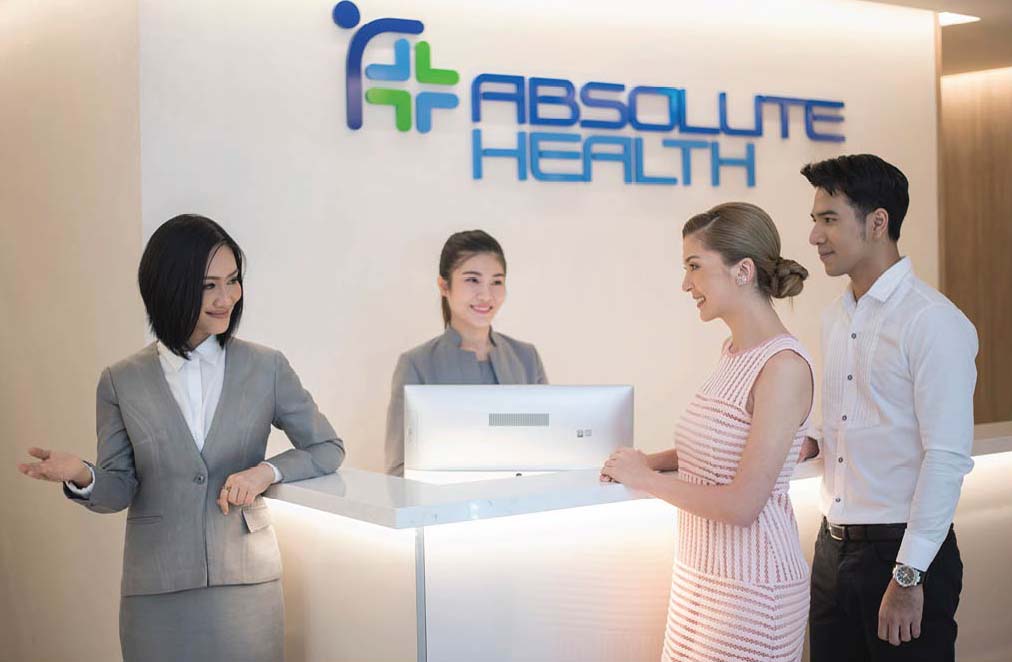 Combination Treatments 
Vitamins, healthy food, organic herbs and technological innovation are all important factors in our treatment model.  Our medical professionals have emphasized the importance of quality supplementary intake and non-toxic medical therapy as part of a combined treatment plan. Therapies like our detox and chelation also play a vital role in attaining noticeable benefits and good treatment results. In addition, we have selected and only use ingredients and medicaments of the highest quality. The combination of factors mentioned, assures clients that they will receive only the best.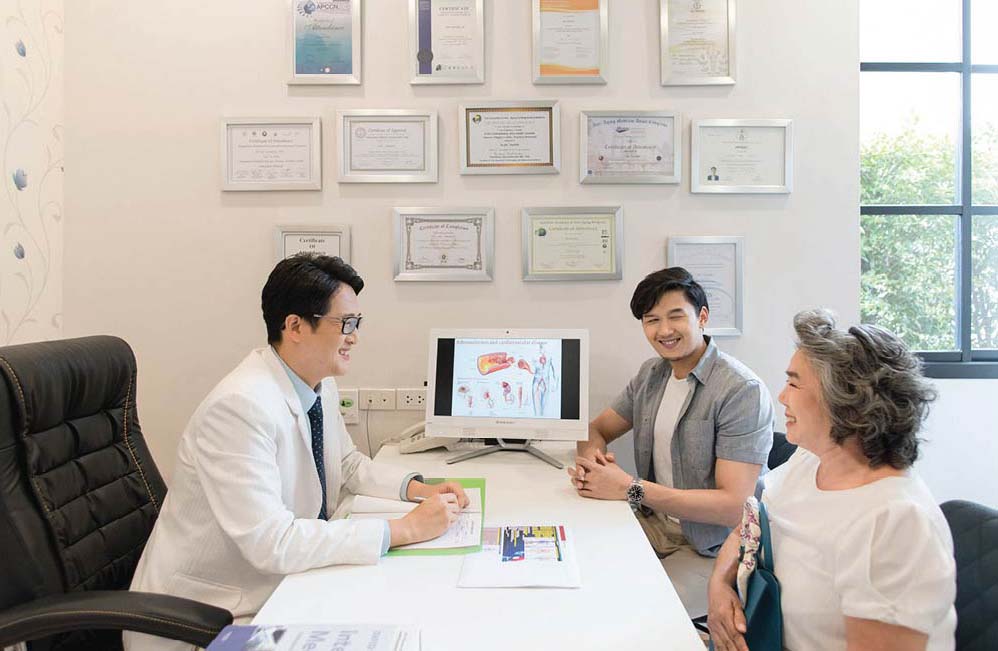 Staff and Medical Experts
All our staff are highly trained not only in detailed customer service but also in sensitivity awareness. As such, it raises the mindfulness of important factors like cultural differences, sense of humanity of people in different medical and emotion states. This gives our staff a better understanding and deep sense of empathy which has enhance our ability to focus more on highly individualized care for our clients. We take our service further by providing our clients with a step-down-care protocol where we provide clients with post treatment follow-ups and personalized post treatment contingency plans.
Our team of medical professionals are highly trained individuals who have dedicated themselves to providing clients with the most effective and comprehensive treatment. Through our organizational culture of pro-active upgrading and constant learning, our team of medical experts continuously endeavor to keep up with the latest medical developments, treatment protocols, medicaments and medical procedures. 
Together as a team, we continuously push to develop quality treatments and commitment to promoting technological innovation, service efficiency and personalized care in all our treatment centres. We at Absolute Health Group strive to provide the best service and treatment solutions to our valued clients.