The pathway to optimal health
Regenerative Medicine
Absolute Health is a premier medical group based in Bangkok, Thailand. We focus on Regenerative Medicine through well balanced Integrative and Preventive Medicine approach. One of our key speciality is our Tailored Functional Medicine treatment program. Many studies show that, almost one third of most chronic diseases are actually preventable. Risk factors can be eliminated and implementing existing evidence-based treatments is our core strategy.   
Dr. Chatchai Sribundit (M.D) our Founder and Chief Executive Officer (CEO), has long emphasized the important role that integrative medicine plays in today's general disease management and in many cancer-care programs. In addition, he stands firmly by his 5 pillars of belief that consist of non- toxic medical intervention, diet & nutrition, physical therapy & exercise, emotional wellness and education. Dr Chatchai's philosophy is to probe deeply into the above factors and how they can greatly affect our health. He insists that it's vital to pursue the underlying cause of any disease and treating beyond just the symptoms so that natural healing power can be harnessed to restore and rejuvenate one's body. 
Together with advancement in medical science and technology in terms of diagnostics and treatments, our team strongly emphasizes a holistic treatment approach. Treatments are non-toxic and includes the care of both mind and body. Our treatment plan is highly personalized and specific to an individual patient's problems.
Our unique treatment concept
We at Absolute Health Group understand that every individual is distinctively unalike any other. Our Founder Dr. Chatchai's unique concept of Tailored Functional Medicine means that treatment plans are highly individualized. 
To be more specific we believe that it's vital to search for the real underlying cause of the disease and go beyond treating just the symptoms. For example, migraine can come from various sources. The cause could be circulation, inflammation, high toxin levels or heavy metals in one's body. Therefore, any two individuals with the same symptoms will not have the same treatment as the underlying cause may vary. 
Our treatment model is based on the source of the disease, finding its cause and natural restoration of body function with innovative and scientifically proven treatment methods.  Our signature treatment protocol focuses on natural medicaments with no side effects, integrative medical approaches that are safe and highly effective. 
We consistently endeavor improvements for effective treatments
Based on our founder's philosophy and strong belief in education, our team has endeavored to constantly evolve in knowledge and skills enhancement through proactive upgrading. Our team of experts had undergone multiple accreditations and received many specialized awards and acknowledgement in their field of expertise.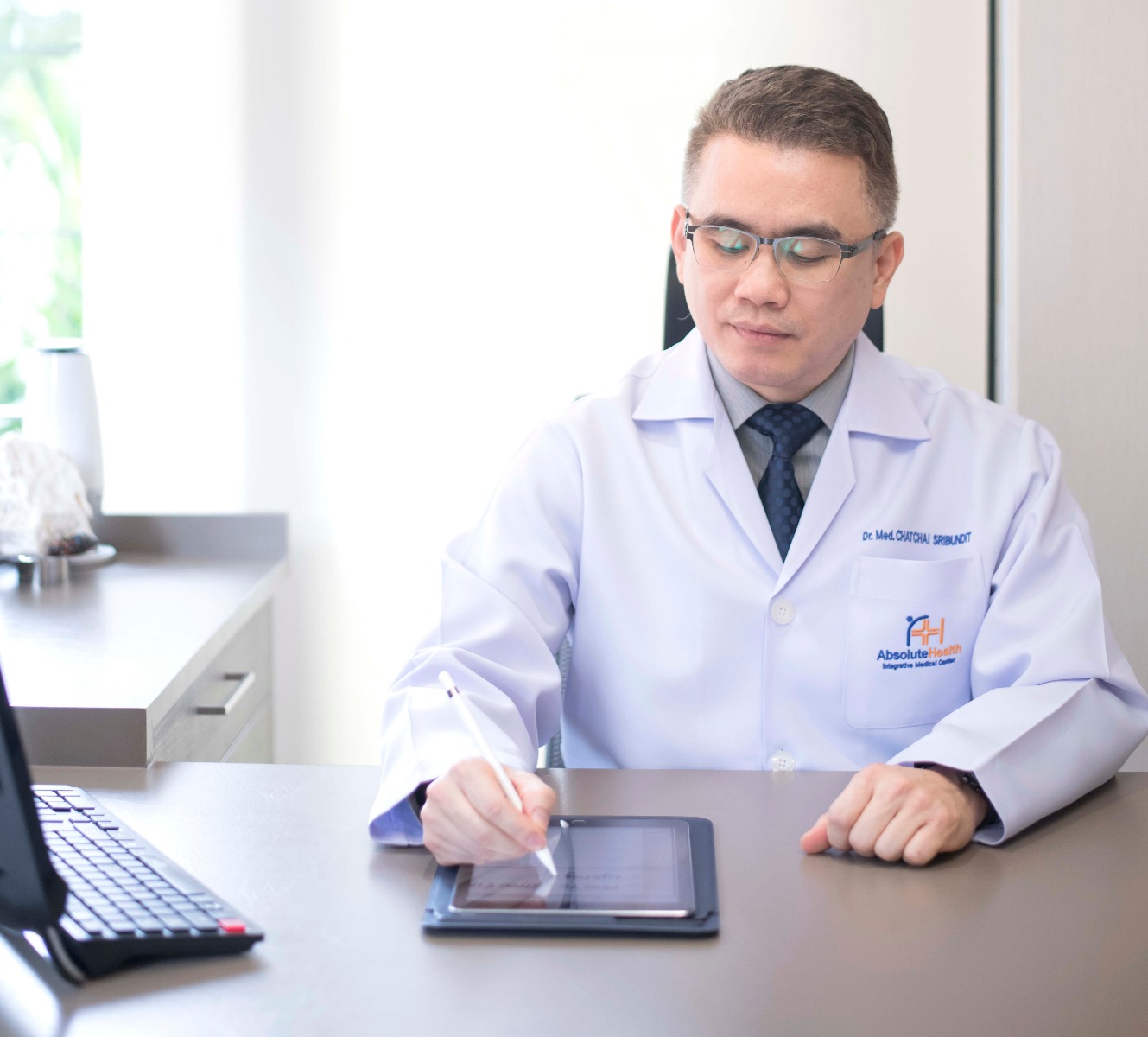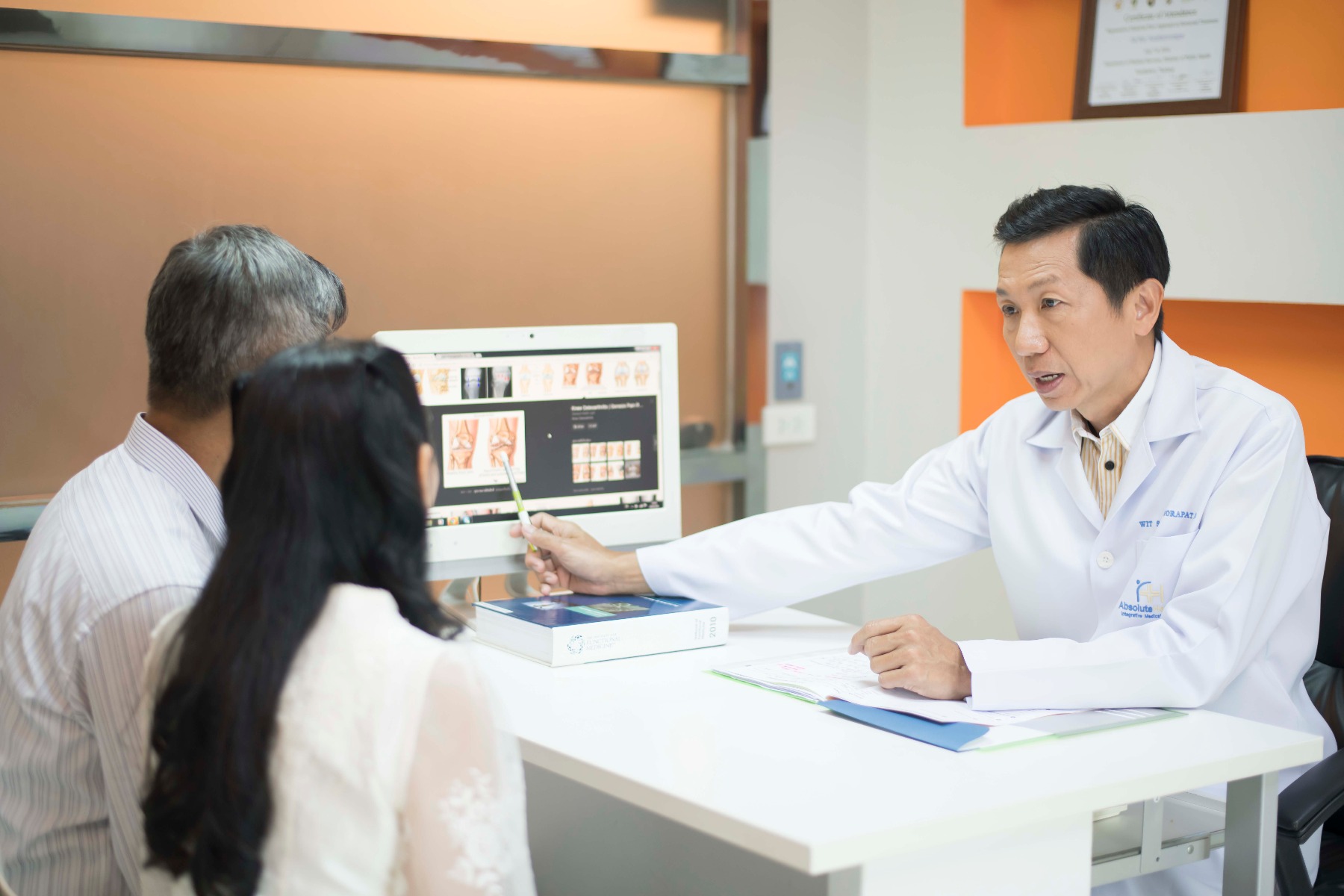 A guide to great health
Since early 2000 and now almost 2 decades later, Dr Chatchai and the team at Absolute Health Integrative Medicine have played an integral role in developing a teaching platform for both medical professionals and the general public. We pride ourselves on being the academic centre for holistic treatment and also through our publications have become a key resource bank for medical references.

Focusing on the immune system, disease prevention and anti-aging, we emphasize on lifestyle adjustments, improvement of nutrition through natural means and detoxification. Our protocols for natural hormones therapy, immunity stimulants and pain reduction have made a difference in many of our valued clients' lives.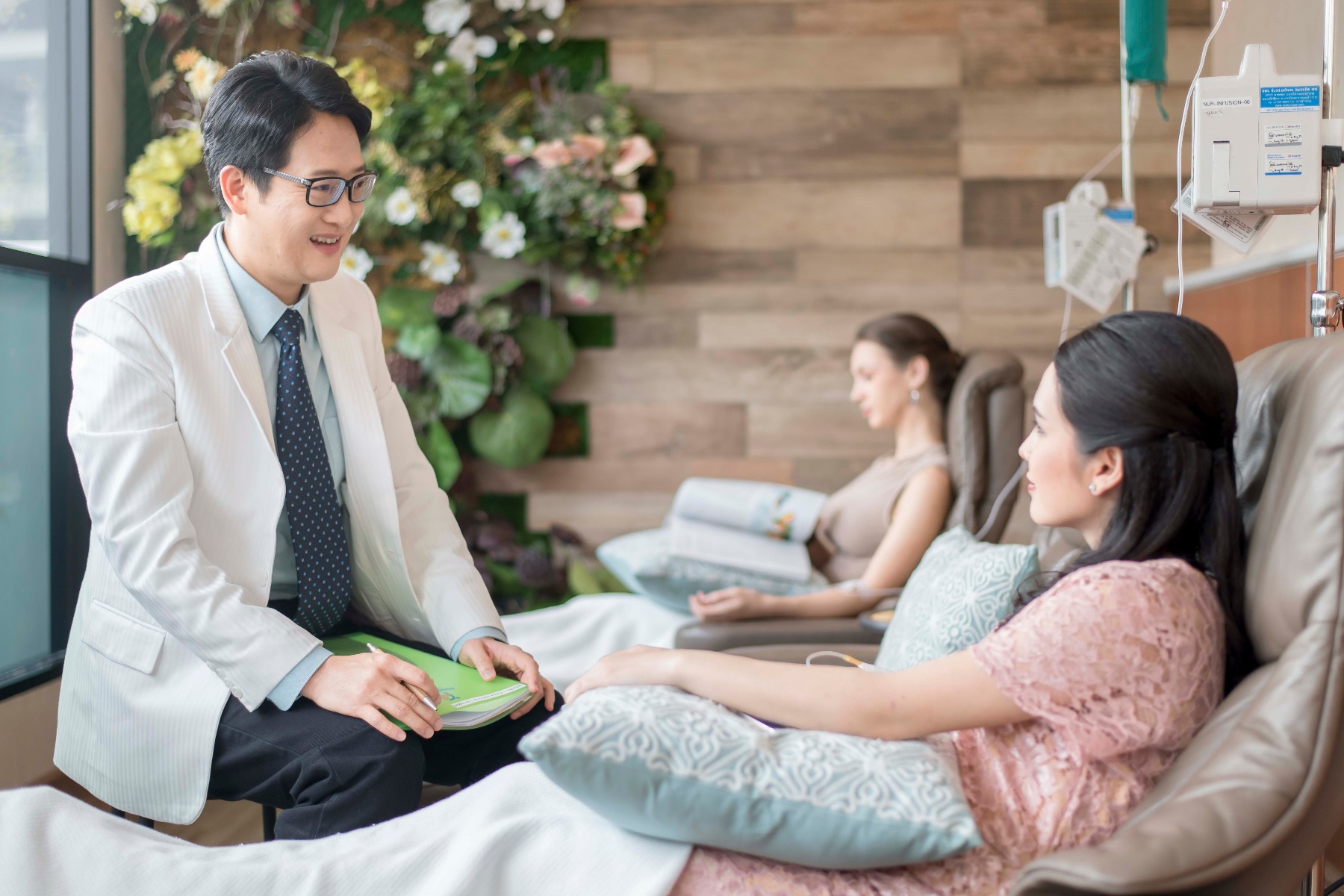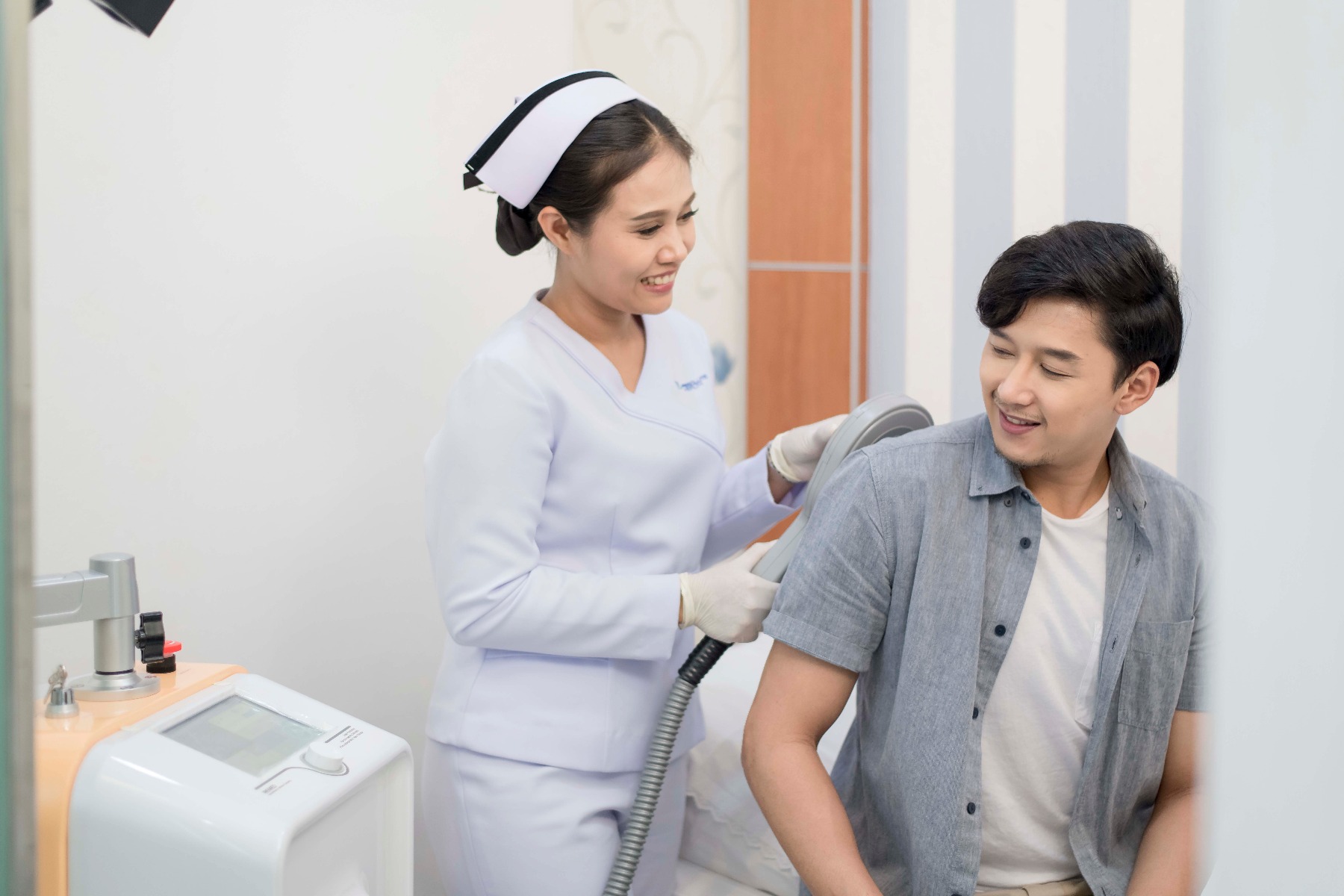 When society gets more affluent, more and more people are becoming health conscious. Many are now more familiar with the concept that "health is wealth". Together with Thailand's rapid development, this has tremendously supported Absolute Health Group's growth to various provinces here in Thailand. Currently apart from Bangkok, we are also in Khon Kaen, Chiang Mai, Pattaya, Korat, Udon Thani and in partnership with various medical organizations internationally to cater to the needs of our international clients.

As we continue to grow, we the Absolute Health Group are committed to providing our valued clients with effective, high quality treatments and service from our hearts where everyone is being cared for like family.