Medicine for true health
Absolute Health Regenerative Medicine
We are an integrative health center that combines comprehensive treatment and service. Our expert medial team, specialists, and personnel possess extensive knowledge, abilities and experience in the science of integrative treatment delivery in various disciplines selected from around the world; providing the best and most suitable option for each individual within a luxurious setting. All aspects of our service have been perfectly created to provide a convenient and healthy experience.
The power of individually customized treatment
The concept of Dr. Chatchai Sribundit, the Founder and Chief Executive Officer of Absolute Health Group, is for everyone to receive treatment that targets the cause of the disease; focusing on the prevention of disease and restore the body with scientifically proven treatments that penetrate at a cellular level and promote good health. All treatment protocols use natural methods, using natural ingredients that produce no side effects. Integrative medicine is the modern answer for all looking for a safe and effective treatment against many diseases that are a result of our modern way of life.
Non-stop skills development for effective treatment
The medical team at Absolute Health are experts in integrative health and medicine, having received specialized diplomas and undergone professional training in these fields.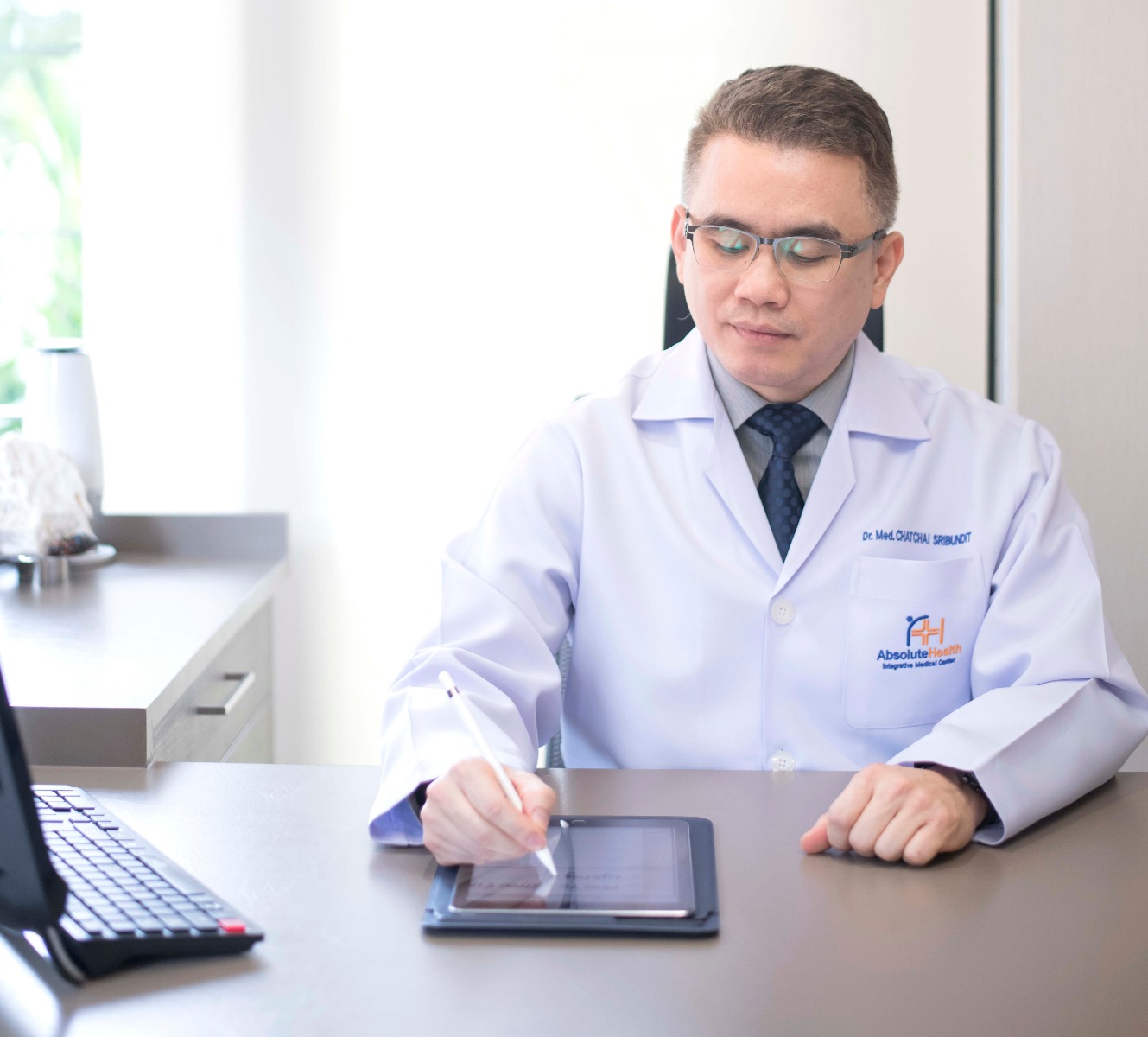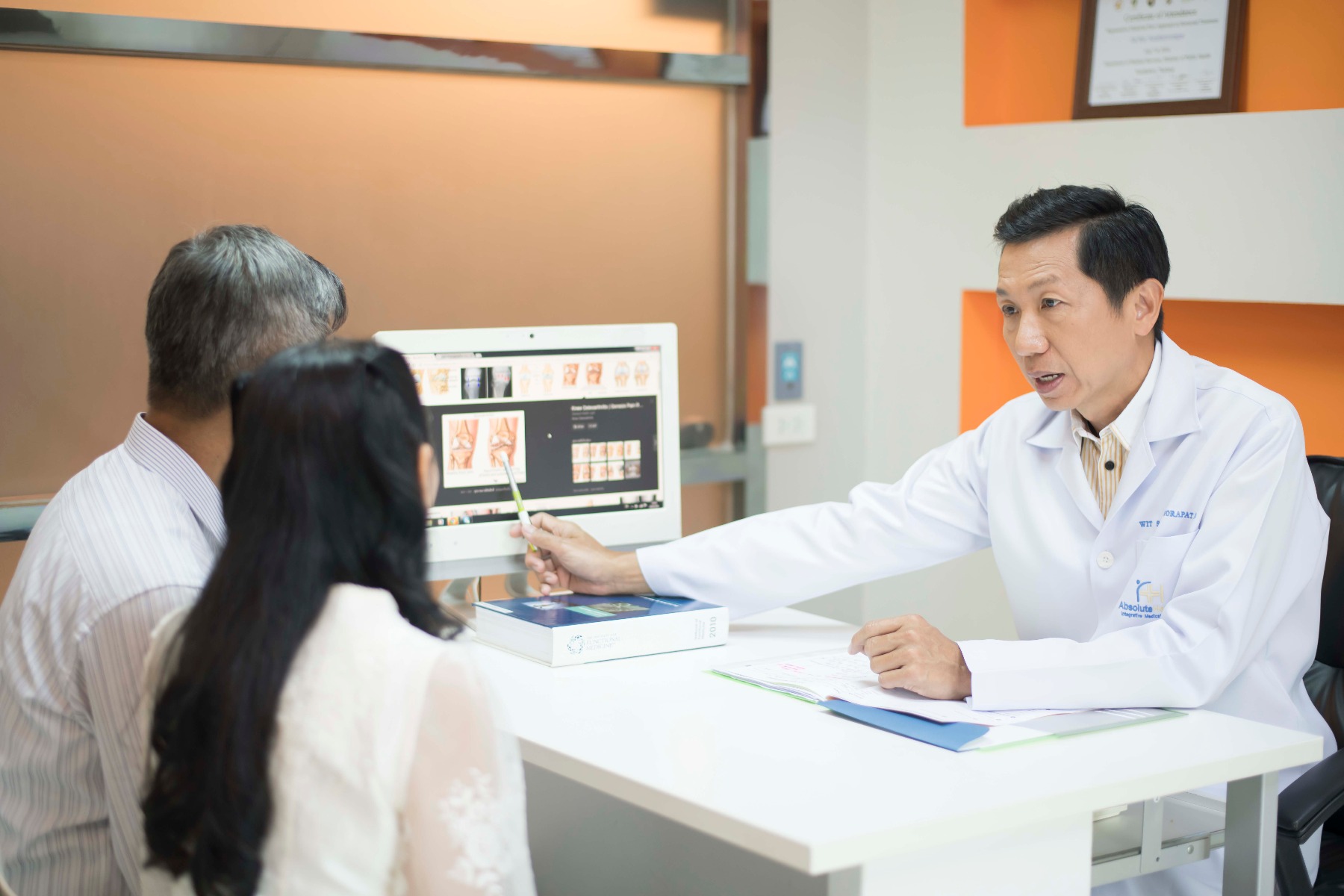 Good health is a good life
For more than 13 years, Absolute Health Integrative Medicine has been registered as a licensed medical clinic. We are the center for holistic treatment and an important source of academic knowledge for medical personnel and the general public on treatments to enhance the immune system, cure and prevent diseases and slow down the aging process. We do this by adjusting lifestyle habits, better ongoing nutrition with vitamins, minerals, herbs and biomolecules, detoxification and chelation. We use natural hormones therapy, the stimulation of oxidation in the body to enhance immunity, and pain reduction by acupuncture and injections. Absolute Health promotes anti-aging, enhanced beauty and skin care by the use of physical therapy technology and rehabilitation medicine, such as lasers, shock waves and magnetic waves
.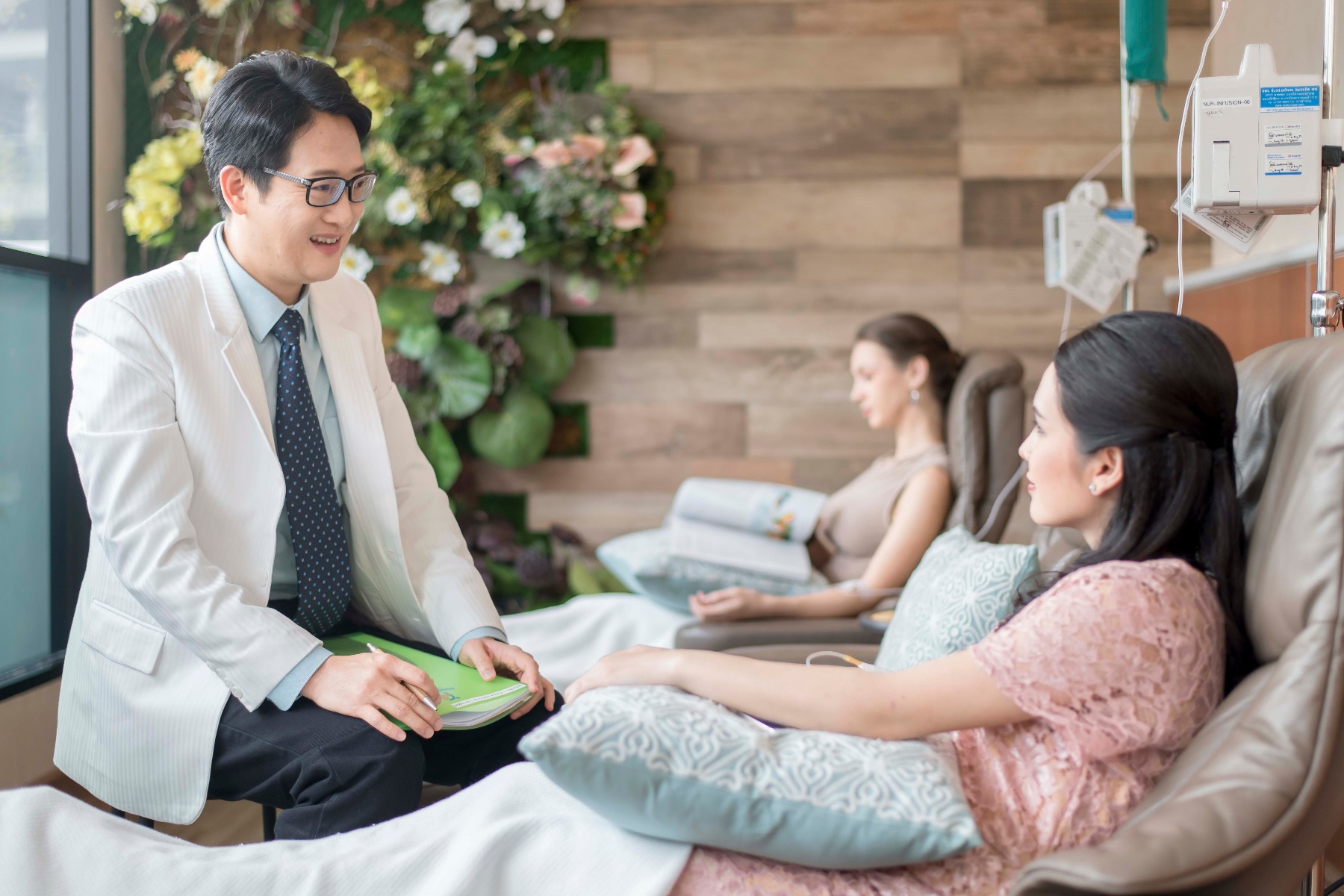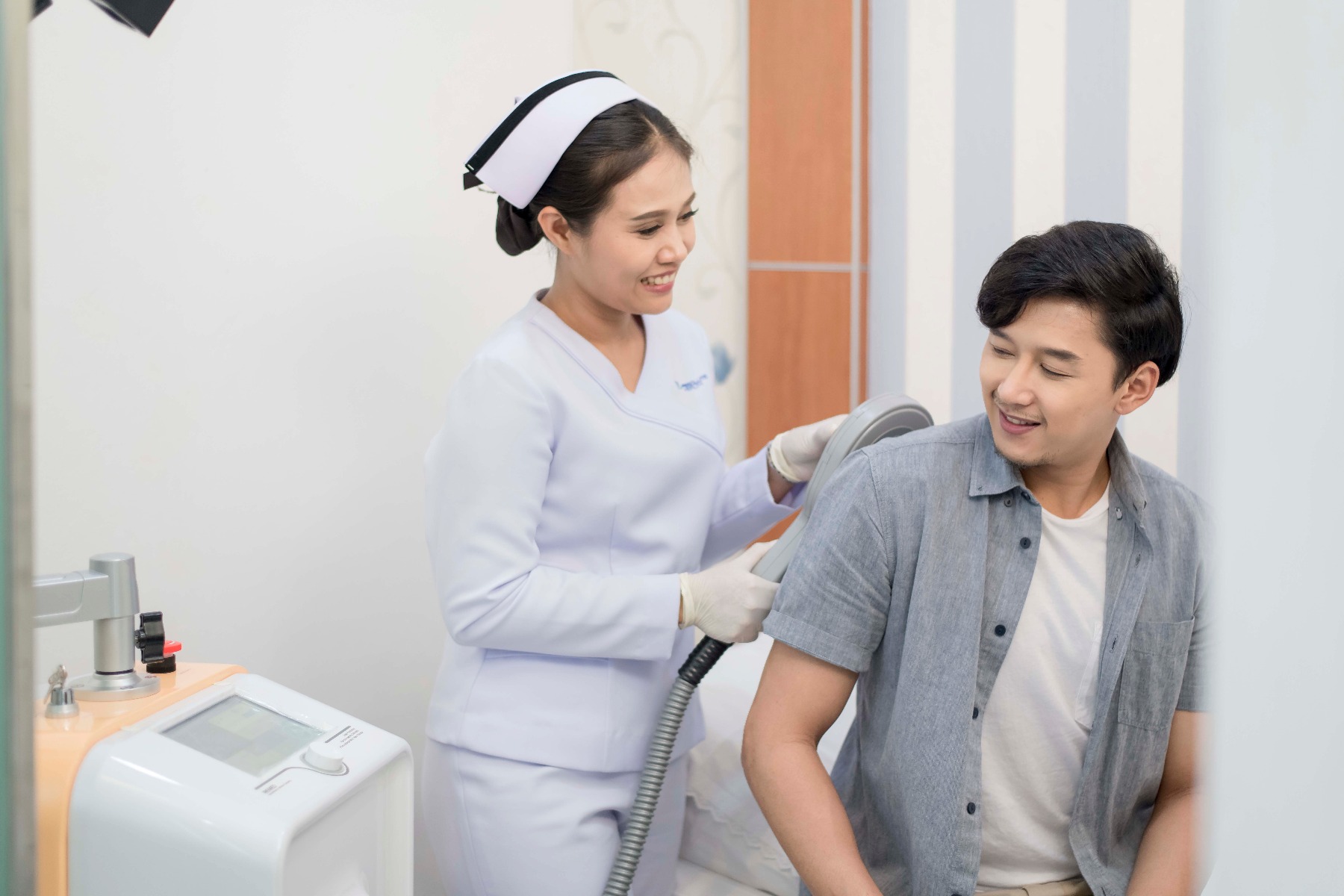 With the highest determination for Thai people to have good health, Absolute Health Integrative Medicine has expanded access to better health in many regions, which are:
Absolute Health Medical Clinic, Bangkok
Absolute Health Medical Clinic, Khon Kaen
Absolute Health Medical Clinic, Chiang Mai
Absolute Health Medical Clinic, Pattaya
Absolute Health Medical Clinic, Korat
Absolute Health Medical Clinic, Udon Thani
Absolute Health provides fully comprehensive treatment and excellent service in detail.


We continue to develop the quality of our treatments with a commitment to promoting modern treatment technology, speed of service, patient comfort all within a caring and beautiful clinic environment. We are committed to providing an excellent experience in every detail because everyone is our VIP.


Currently, there are many health-conscious Thais and foreigners who are interested in integrative medicine, which has led to the rapid growth of Absolute Health Integrative Medicine. We recognize the importance of treatment and service and that they must always go hand in hand. Therefore, we have prepared the center to be fully equipped in all aspects in order to provide the best for everyone.