Health check-ups are boring and waste time. Some may wonder why we have to fast prior to the blood test? Can the blood sample be taken immediately upon arrival at the hospital? Do we have any other options?
Health check-up may require 3 visits to the hospital. First, you need to meet a doctor and get a referral for the blood test. On the blood test date, you will be required to fast for 8-14 hours, approximately from 8.00 p.m. until the blood sample is drawn. This wastes  more time – almost half a day. Then you will need to return again to receive your results and consult with the doctor.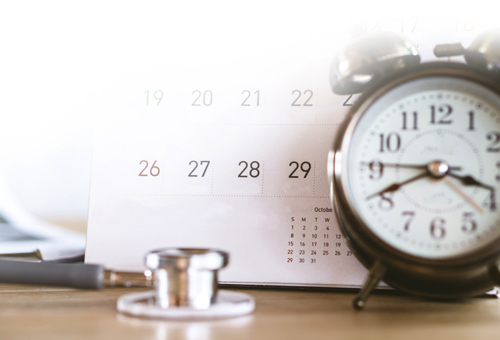 There are 2 reasons for 12-hour fasting prior to the blood test;
Firstly, a fasting blood sugar level is required for diabetes risk analysis (as detailed in the below table). If the result is prediabetes level (100-125 mg/dL), according to the Clinical Practice Guidelines for Diabetes B.E. 2560 of Diabetes Association of Thailand, the oral glucose tolerance test is recommended. The test-takers need to fast on the test date, drink syrupy glucose solution (containing 75 grams of sugar) and have a blood sugar test every 30-60 minutes for 2-3 hours. In 2011, WHO recommended HbA1C test for diabetes analysis, so that the test-takers do not have to fast. As it reduces the repeated process, the test-takers cooperate better. (Previously, the test was for treatment monitoring, not for diagnosis.)
Normal

 

Prediabetes

  
   

Diabetes

  
   

Target

 
  

Fasting blood sugar level (8-14 hours before the test)  

  <100 mg/dL  
  100-125 mg/dL
  >=126 mg/dL  
  90-130 mg/dL  
  

Glucose tolerance test

  <140 mg/dL 
  140-199 mg/dL
  >=200 mg/dL
  

HbA1C

 <5.7%
  5.8-6.4%
  >=6.5%

<

6.5%
  

Blood glucose after a meal

<

140 mg/dL
140-199 mg/dL

>=200 mg/dL
และมีอาการ

<180 mg/dL
In 2018, Diabetes Association of Thailand did not recommend HbA1C test for diabetes analysis yet, and not because of its reliability. The 2017 Clinical Practice Guidelines of Diabetes Association of Thailand reasoned that the cost of HbA1C test is higher than the fasting blood sugar test. Qualified laboratories certified by NGSP (www.ngsp.org) according to the method of DCCT (Diabetes Control and Complications Trial reference assay) are still rare. Therefore, HbA1C test, as recommended by WHO in 2011, can only be done in a few hospitals with a standard laboratory.
Secondly, fasting is necessary to check the blood lipid level and other chemical levels, such as CBC test, creatinine test, kidney and liver function test and cancer risk test. Other blood tests require no fasting. 
Does the blood lipid test always require fasting? How effective is the blood lipid test without fasting? Is it beneficial to the medical treatment?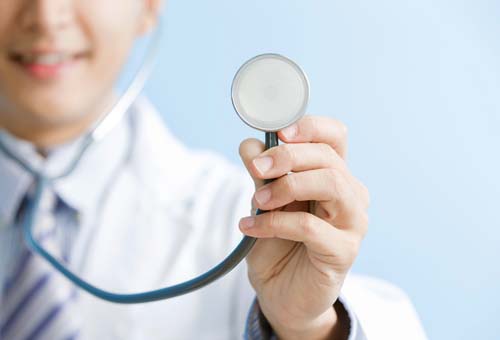 Research has provided solutions for health check-up
In the past decade, many research studies compared the blood lipid tests with and without fasting. The results were not disimilar and had little clinical significance. It was not proven that the blood lipid test with fasting was more beneficial for disease prevention and medical treatment when compared to the blood lipid test without fasting.
In 2009, Denmark was the first country which cancelled fasting as part of the blood test, lipid test and other monitoring tests in accordance with the modified standard.
In 2013, Clinical Practice Guidelines of American Heart Association recommended that fasting was no longer required for the blood lipid test. However, the blood lipid test with fasting is still recommended for patients taking statin drugs for the first time to control the lipid level.
In 2014, the NICE guidelines changed their recommendations for health and care in England, stipulating that fasting was no longer required for the blood lipid test. Physicians were recommended to assess the health condition from Non-HDL C instead of LDL test, as Non-HDL C can better predict the risk of cardiovascular disease.
In 2016, the European Society of Cardiology (ESC) and the European Federation of Clinical Chemistry and Laboratory Medicine (EFLM) asserted that the blood lipid test for health assessment required no fasting.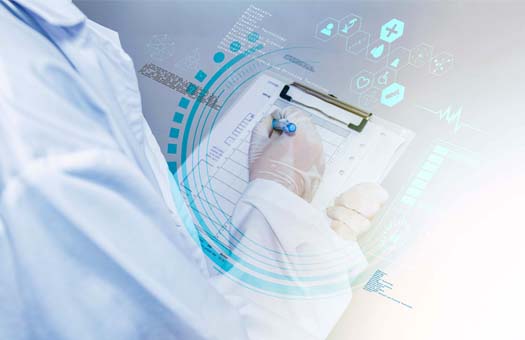 As the two mentioned reasons for fasting do not have adequate scientific basis, medical organizations in many countries tend to suggest similar clinical practice guidelines, i.e. the patient may choose a blood test without fasting. This will be more convenient for patients as they do not have to unnecessarily have multiple hospital visits.