It was a great honor for Absolute Health, Khon Kaen, that Mr. Satthra Kachapalayuk, Vice Governor of Khon Kaen, presided over the 7
th
Anniversary Celebration of Absolute Health, Khon Kaen. Aside from Mr. Satthra, the event was attended by more than 300 and executives of Absolute Health Group. The attendants got free health check-up, participated in the health seminar and enjoyed a mini-concert from Miss Taktatan Chollada.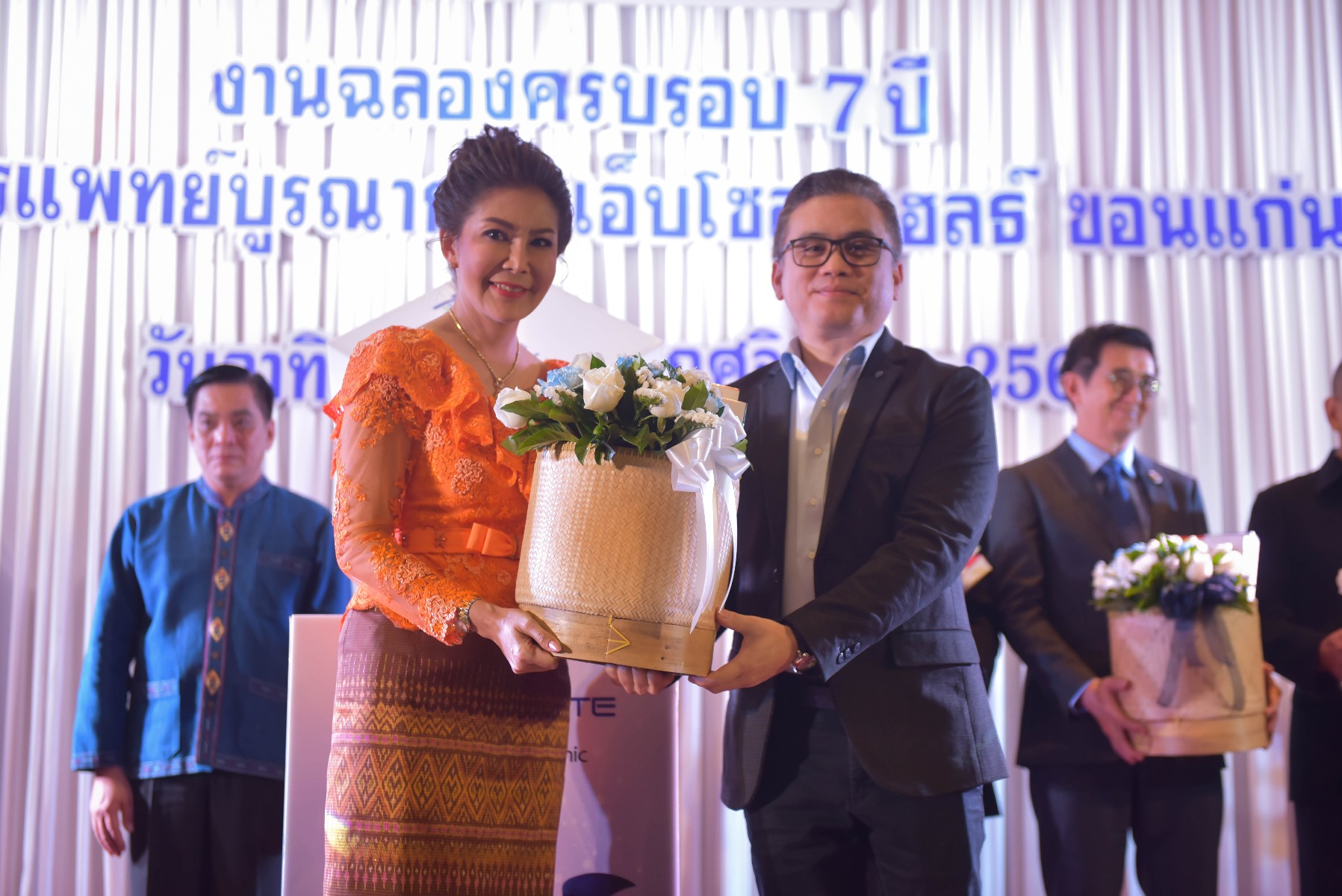 On 25 November 2018, the Regenerative Clinic, Absolute Health, Khon Kaen, organized the 7
th
Anniversary Celebration, at Avani Khon Kaen Hotel. Dr. Chatchai Sribundit, CEO and founder of Absolute Health, attended the health seminar, discussing the topics "Advanced medical technology with Absolute Health." Dr. Wit Sombatworapat, physician experienced in integrative medicine and anti-aging medicine, discussed the topic "Reduce the risk and prevent degeneration to avoid paresis, paralysis, heart disease, liver disease and cancer." The seminar ended with the topic "Secrets of vitamins and dietary supplements" by Dr. Chanin Leewanan, physician
experienced in anti-aging medicine.
National artists Khun Pitsamai Wilaisak, Khun Rungthiwa Sriworakul, Khun Naowarat Yuktanan and Khun Wirut Kaewkham revealed their secrets for good health. The attendants had fun in a mini-concert by Miss Taktatan Chollada. Absolute Health showcased its various healthcare programs, such as integrative health check-up, bone mass measurement, and chronic pain treatment with physical therapy devices. The attendants were fully educated and entertained. The event was an expression of our gratitude for the steady trust of our customers in the Regenerative Clinic, Absolute Health, Khon Kaen. For more information on the next health activities through the year at different branches of Absolute Health